How to Avoid the Hospital Vibe at Home
I remember going through all the medical visits, endless ostomy supplies and hospital stay with my Dad. When we were back home after urostomy surgery, I witnessed how ostomy supplies can take over. It felt like we were still in the hospital. 
Your home is a place of identity, respite, gatherings and memories.  It is the place that you walk through the door and feel protected from the outside world.  It is your space filled with items that fill your heart with comfort and familiarity.
Quick Tips – for a fresh Environment
Hospital Environment
While you are in the hospital, you are surrounded by everything medical – the bed, the walls, the bathroom, the awkward couch, uncomfortable chairs, the clothing and staff.  Subconsciously, you make that space your temporary home.  It becomes a new "norm" where you are the patient cared for by others.
Patient Mentality
When you come home there are adjustments to be made.  One of the major tendencies is to bring that "patient mentality" home, letting it spill into your surroundings and transforming rooms.  Your home begins to change and can feel more like a giant hospital vs. your sanctuary.
A Place for your Ostomy Supplies
Yes, you must incorporate your supplies, but organize and put them in a room other than your bedroom.  There is no more important place in your house than your bedroom.  It is a place of rest, intimacy and privacy.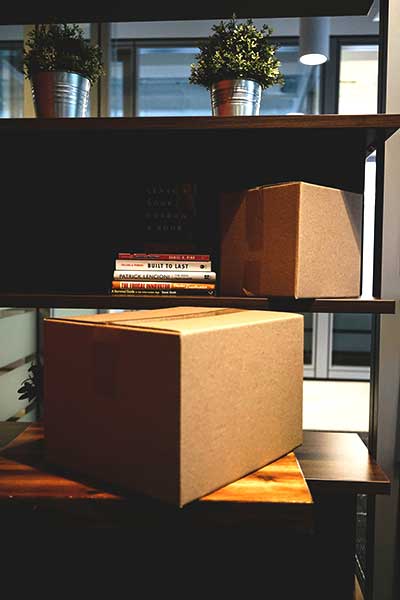 MAKING ROOM FOR YOUR OSTOMY SUPPLIES
Clean out a hall closet or extra cabinets in a bathroom – toss or sell stored items you no longer need.

You know, there are "new homes" these items can go to and be loved.


Keep your ostomy supplies behind a closed door only to be opened when needed and not in plain view.

Need some help keeping your Ostomy supplies organized? Check our post my post Going Home After Ostomy Surgery.
Think about a "bedroom makeover".
You could get rid of some clutter, let the light in and maybe add some touches to turn your bedroom into your special retreat space. New frames for pictures, accent pillows, flowers or models – all these items are simple but can go a long way to set your environment to a fresh start. 
So, what change would you start making today? 
Don't let your ostomy supplies begin to redefine you as a person.  You haven't changed as a person; you have had a physical revision that should not take over your life.  
Remember:  YOU control your life, not your stoma.
What are your ideas for storing your Stoma supplies and make your bedroom a special place?  Share with us. We'd love to hear from you!