Our family experienced firsthand the pain and frustration of living with an ostomy and the challenges of replacing the pouch and managing a healthy stoma.
Liney Guidry had surgery to form a urostomy and struggled with the lack of control and hygiene while performing his pouch replacement. He had an idea and wandered the aisles of the local hardware store for a solution. Liney created his own rudimentary device, improved his pouch change process, and finally regained his confidence and independence. We were ecstatic to see his return to a more normal life.
But what about other ostomates? How could they get the same relief and improve their quality of life? These questions challenged our family and provided a sense of purpose, and Stomagienics was born.
Our mission is to improve the lives of ostomates everywhere by helping them manage their ostomy. We have created a revolutionary device for pouch replacement and we will continue to innovate solutions for ostomy care.
How Stomagienics Is Making An Impact
Our Mission, Values and Vision
We care. We empower ostomates to take control of their lives.
We explore and define gaps in ostomy care. We challenge the status quo and develop real solutions.
By phone, online, support group meetings and conferences, we stay engaged with the ostomate and healthcare community.
We enable better outcomes by delivering products that are easy-to-use and essential to ostomy care.
A Special Gift to Try StomaGenie® for a Month
Capture During Change Movement
Stomagienics is leading a Movement to address the problems related to the Pouch Replacement Routine. If you're ready for frustration-free changes; if you're ready for hygiene-friendly changes; if you're ready to experience this revolution, all you need to do is commit to try it five times. 
Here's how you can participate on the 5-Change Revolution and win!
Achieve anxiety-free pouch changes and win!
Ostomate, Caregiver, Clinician
YOUR STORY IS AT THE HEART OF ALL WE DO
I was able to say: " Sure. I can do this!" because I have this product now and I love it!  What a big difference!
I love it, I love it! Let me tell you something, I applied it two more times after we spoke and my peristomal skin right now is the healthiest its been probably in about 3 years! I was so able to do my crusting… then align the barrier on, and I can tell you honestly I really, really believe in this product!
I had my mom hold the tube on her stoma while I cleaned and dried around it. I then slipped the barrier over the tube and applied it to the skin. I would have loved using this around 7 years ago when I was just learning how to do this especially when it was constantly active.
This is truly a revolutionary product that will help many ostomates & the people who care for them The talk of the conference. Get ready Stomagienics…" Brian L., RN WOCN
Be Part of a Supportive Community
We're always in the Community listening to ostomate's struggles, needs and wins. We share what we learn from them and from our research in our newsletter. Join now for tips and support on how to live well and independently with your stoma. You can unsubscribe any time.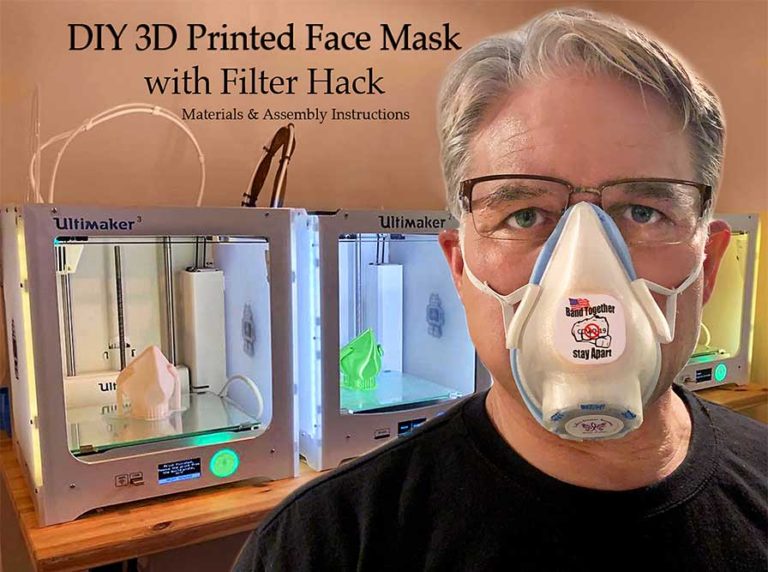 Stomagienics' Contribution to a Healthier World
In today's world, enhanced hygiene is a priority. With that in mind, Stomagienics is sharing a 3D printed mask pattern with filter for 3D printer owners. Click here to learn more.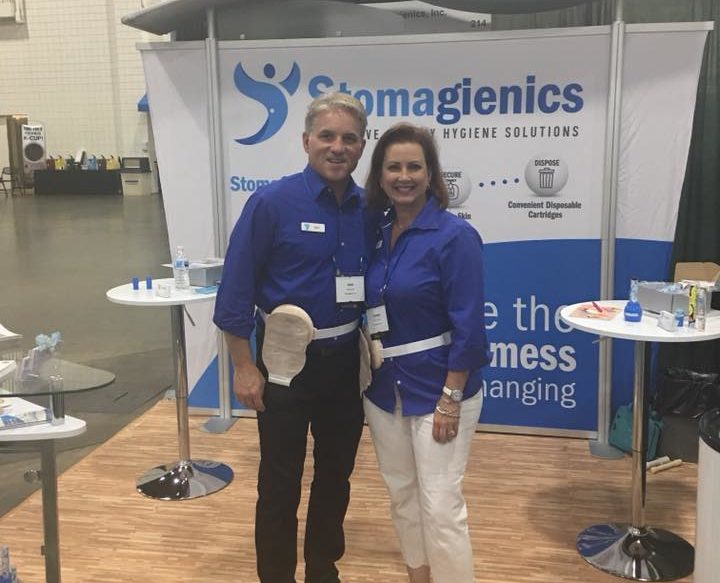 InnoVision Awards is South Carolina's premier organization dedicated to the advancement of innovation and technology. It is the mark of distinction for outstanding leadership, innovation, and technological excellence.
InnoVision's Small Enterprise Award sponsored by SC Launch, recognizes an organization for the development of new technology or for the innovative application of existing one. Stomagienics, Inc. was chosen for the 2019 Small Enterprise Award.
SER WOCN Society 2018 Conference
Our tream traveled to Myrtle Beach, SC to introduce our products to the Southeastern Region WOCNs. They battled the post-Hurricane Florence damage and debris to meet a super group of nurses who were very interested in our products. With each event we attend, it is reaffirmation the need is there, and our products address those needs.
WOCN Society® International Conference, June 2018