You Can Live Well With A Stoma
Stomagienics' solutions help you have a clean and easy pouch replacement routine
Experience StomaGenie Capture Cartridge® for a Hygiene Friendly Pouch Change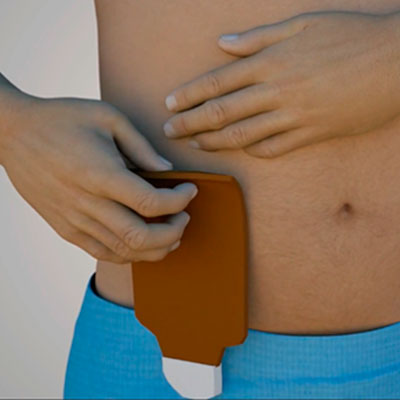 A NEW PROCESS for Replacing Your Ostomy Pouch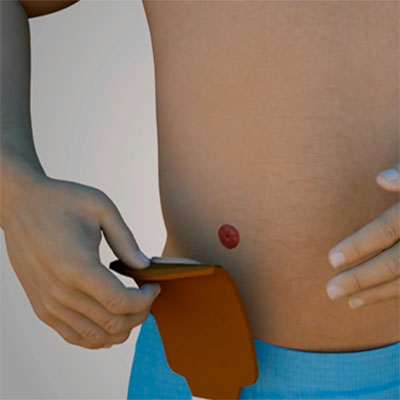 YOU NO LONGER Have to Leave Your Stoma Exposed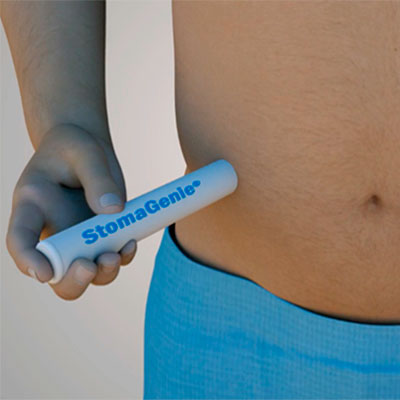 CAPTURE OUTPUT During Your Pouch Change Process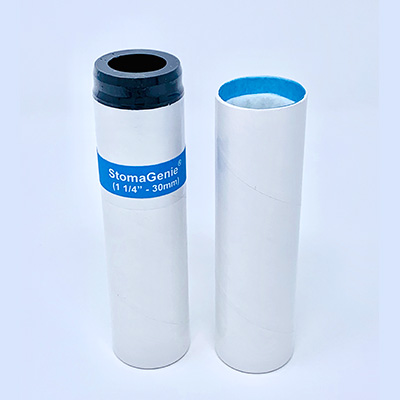 StomaGenie® for a Hygiene Friendly Pouch Change
Pouch replacement doesn't have to be an unsanitary mess anymore. Why risk contamination of your skin and clothes when you can capture stoma output during the pouch change process? Now there is a better way with StomaGenie Capture Cartridge®. Now you can have a hygiene friendly change.
Will StomaGenie® Work for Me?
I Have a One-Piece System
I Have a Two-Piece System
How StomaGenie® Is Changing The Life Of Ostomates Like You
is the healthiest in about three years.
I was able to do the crusting so perfectly. I can tell you honestly, I really, really believe in this product.
Melissa Marshall – National Ostomy Spokesperson. Founder, No You Cant'cer Foundation, ostomate and professional blogger sharing her independant product assessment.  
CONQUERING STOMA SURPRISES
I thought I was good to go when the
stoma spewed out about 6 ounces of poo. It slowed so I put the tube on, cleaned up as fast as I could. I prepped the skin and slid the flange down the tube to my skin. I waited a minute then removed the tube (full of poo) and quickly attached the pouch. Held firm for a few minutes. I won. Thanks to your tube.
LEGALLY BLIND. ANXIETY IS OFF
I am very happy with the StomaGenie® and the reason is because I'm legally blind and have trouble positioning the base plate around the stoma. The StomaGenie® takes anxiety out of that.
RELIEF
I can't thank Stomagienics enough for providing me with the much-needed help and wonderful product. Having an ostomy is very hard, and they give you a slice of relief.
A Special Gift to Try StomaGenie® for a Month
Capture During Change Movement
Stomagienics is leading a Movement to address the problems related to the Pouch Replacement Routine. If you're ready for frustration-free changes; if you're ready for hygiene-friendly changes; if you're ready to experience this revolution, all you need to do is commit to try it five times. 
Here's how you can participate on the 5-Change Revolution and win!
Achieve anxiety-free pouch changes and win!
Hygiene-Friendly Changing Process
No more piles of tissues and towels. Capture output in the StomaGenie® disposable capture cartridge for a hygiene-friendly appliance change.
Be Part of a Supportive Community
We're always in the Community listening to ostomate's struggles, needs and wins. We share what we learn from them and from our research in our newsletter. Join now for tips and support on how to live well and independently with your stoma. You can unsubscribe any time. 
I have a few questions...
Resources for ostomates, caregivers and clinicians 
We have created several resources to help you improve the quality of your life, manage the unmanageable, and take the fear away from living a normal life again.